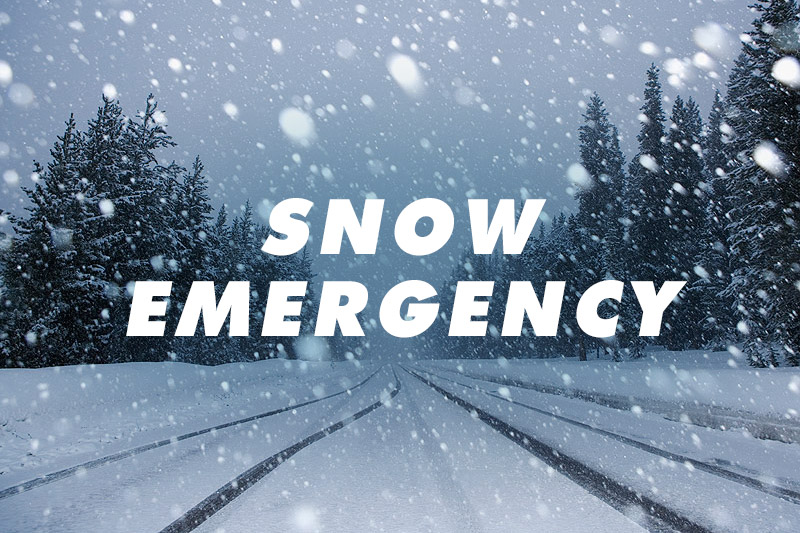 Apr 1, 2021
Emergency Alerts
UPDATE
The snow emergency declared for the Borough of Conshohocken will be lifted this morning, Thursday, December 17, 2020 at 11:30 am.
_____
The Mayor has declared a snow emergency for the Borough of Conshohocken beginning today, Tuesday, December 15, 2020 at 3:00 pm and continuing until further notice. 
When the Mayor declares a snow emergency, remember to remove your vehicle from the below Snow Emergency Routes. During the snow emergency parking is restricted in these areas and vehicles may be towed.
Snow Emergency Routes
Fayette Street, both sides from the Conshohocken Borough line to the bridge.
All metered areas.
The south side of Freedly Street from 12th to 11th Avenue.
Poplar Street from Elm Street to Washington Street.  
Due to impending weather conditions and the Mayor's Snow Declaration, Borough Hall and the Community Center at the Fellowship House will close at 12:30 pm tomorrow, Wednesday, December 16, 2020. In addition, Borough Hall and the Community Center will also be closed on Thursday, December 17, 2020. Business will still be conducted remotely, and employees may be reached through phone or email. All employee contact information can be found at the Contact Directory.
As a reminder, the following trash and recycling services will be affected due to the impending storm.
No yard waste collection on Wednesday, December 16, 2020.
No trash collection on Thursday, December 17, 2020. Trash will be collected for the East Side of the Borough on Monday, December 21, 2020 on its regular collection schedule.
Snow Removal Reminders for Residents
When it snows it is our goal is to clear all borough and state roads within 6 to 10 hours after snow has stopped falling. Please refrain from parking on the street if you have off-street parking available. This allows Public Services to clear more snow from the road.
Residents should clear their sidewalks after plowing has been completed. A three-foot-wide path on the sidewalk must be cleared on your property within 24 hours after the snow has stopped. Don't forget your crosswalks, handicapped ramps, and alley crossing. The borough does not plow snow in alleys.
It is illegal to shovel, throw or plow snow from sidewalks onto street parking, driveways, allies and into the street or right-of way.
Dumping snow or ice on Borough property or plowing snow across a street is also prohibited.