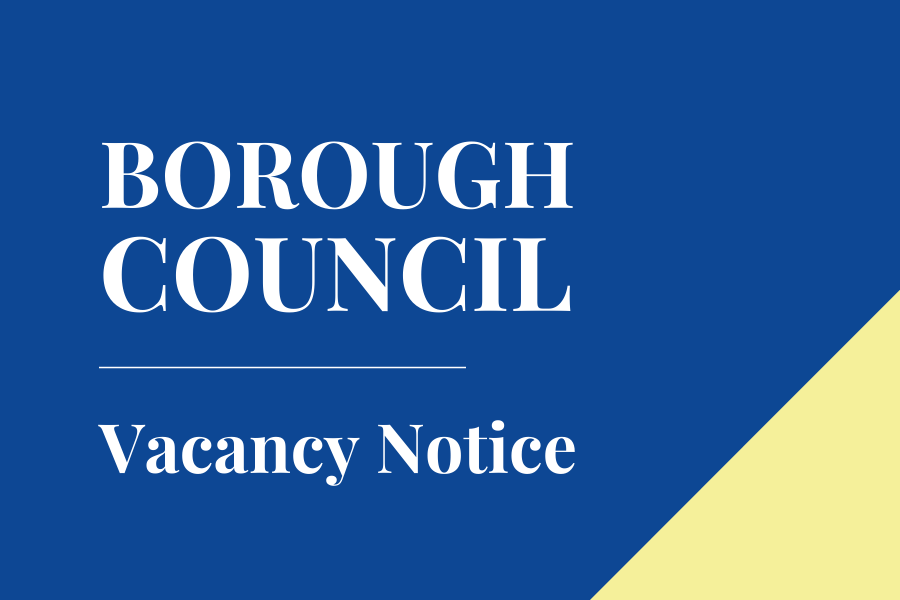 Jun 17, 2021
Board & Commission Vacancy Notices
Notice is hereby given that the Borough of Conshohocken currently has one (1) vacancy on Borough Council in Ward 5. Borough Council is now accepting applications of qualified candidates.
Qualified candidates must be a resident of Ward 5 of the Borough of Conshohocken for at least one (1) full year in order to be considered. Those already serving on an existing Citizen Board or Commission of the Borough of Conshohocken may be eligible to apply. Candidates are required to attend regularly scheduled Borough Council meetings each month.
To apply, please submit an application for appointment, resume and cover letter, and include any relevant knowledge or applicable experience. Conshohocken Borough Council also requires that all applicants have a criminal background check performed as part of the application process. 
All inquiries and application documents can be sent to: 
Brittany Rogers
Executive Assistant to the Borough Manager
brogers@conshohockenpa.gov
610-828-1092
Mailing Address  
Borough Hall
400 Fayette Street
Suite 200
Conshohocken, PA 19428
All application documents must be received by Monday, July 12, 2021, by 12:00 pm to be considered. All applicants must also be available to attend the Borough Council Meeting on Wednesday, July 21, 2021, at 7:00 pm via remote means to interview for the position, no exceptions.