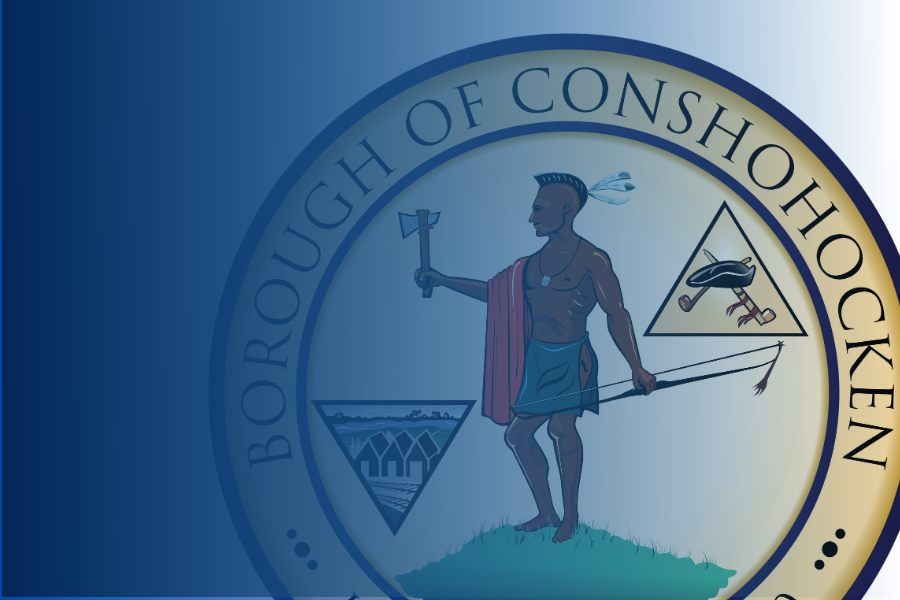 Conshohocken Borough Council will hold the following public meetings for the calendar year 2022. The meetings will occur either in-person at the Borough Hall located at 400 Fayette Street, Conshohocken, PA 19428, or virtually via remote means. Information regarding participation in the remote meetings will be available at www.conshohockenpa.gov, including call-in and log-in information. The purpose of these meetings is for Council to consider and transact any business as may come before it. Interested parties are encouraged to attend the meetings. Those requiring special accommodations should contact the Borough Administration Office at (610) 828-1092 as soon as possible to make arrangements.
January 3 – 7:00 PM (Reorganization Meeting)
The purpose of the reorganization meeting is the election of officers and any other business that comes before the Council.
January 19 – 7:00 PM                            
February 2 – 7:00 PM                            
February 16 – 7:00 PM                          
March 2 – 7:00 PM                                
March 16 – 7:00 PM                              
April 6 – 7:00 PM                                 
April 20 – 7:00 PM                                
May 4 – 7:00 PM                       
May 18 – 7:00 PM                                 
June 1 – 7:00 PM                                  
June 15 – 7:00 PM                                 
July 20 – 7:00 PM
August 3 – 7:00 PM
August 17 – 7:00 PM
September 7 – 7:00 PM   
September 21 – 7:00 PM
September 28 – 5:30 PM (Special Budget Workshop)
October 5 – 7:00 PM
October 19 – 7:00 PM
November 2 – 6:00 PM (Special Budget Presentation)
November 2 – 7:00 PM
November 16 – 7:00 PM
December 7 – 7:00 PM
December 21 – 7:00 PM